If you already have an account with Booking.com go to step 2
As your channel manager, NextPax will provide the technical connection from your property
management system (PMS) to Booking.com. This means that the availability, prices and content will be pulled from your PMS and synchronized to Booking.com. When a booking comes in, your PMS and all connected channels are synchronized within seconds to a few minutes. This includes calendars, rates, pictures etc.
If you are new to booking.com then the first step is to create a Booking.com account. You can sign up with the affiliate link below. After submitting the form, Booking.com will contact you to discuss the commercial agreement.
https://join.booking.com/build-group/partner.html?aid=376023
Sign up to Booking.com
When registering with Booking.com, you will get to the following screen. Make sure you select the right channel manager name in the dropdown: NextPax (757).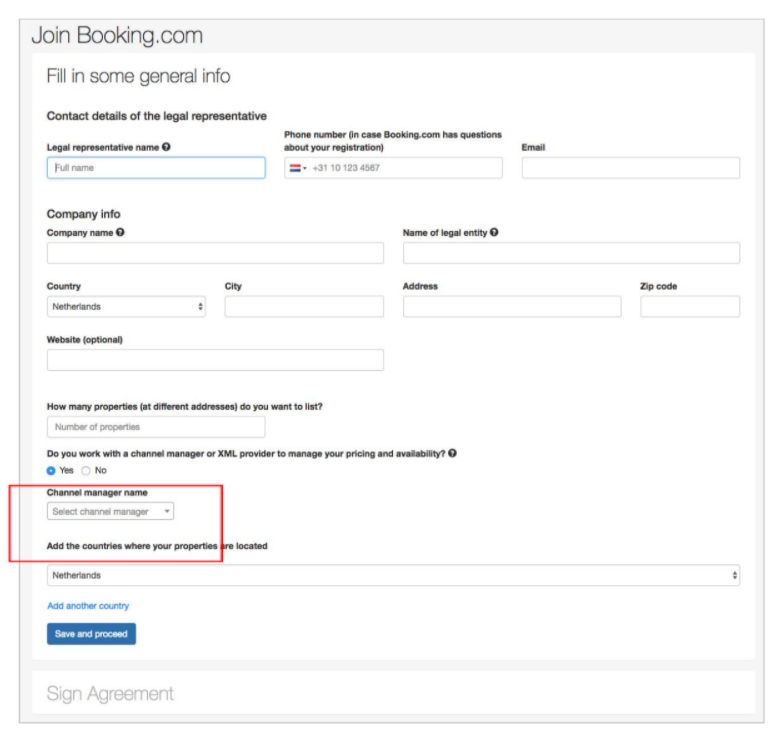 Note: After completing the subscription form, Booking.com will confirm the subscription via email. Please inform NextPax as soon as your subscription to Booking.com is completed.